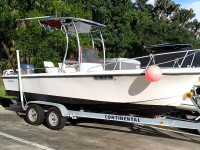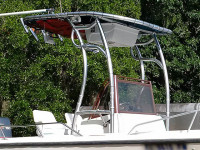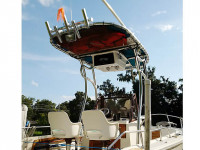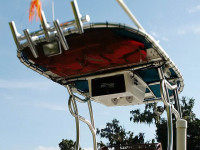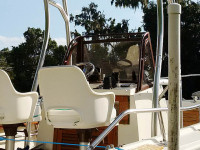 We love our Stryker T-Top! We purchased our 1986 Mako a few months ago. The boat had been badly neglected and needed lots of TLC. The first thing we knew we wanted to do was add a T-top. After researching options, we were thrilled to find Stryker. We liked the look and the instructive video was really easy to follow. We were able to install the t-top ourselves easily and are very proud of it. The heavy tubing and shape were sharp and added a flair to the boat. The accessories are great and give us lots of options of what to install. Unfortunately, a gremlin in the 1996 Yamaha that was on the Mako has kept us from using it so far - but it will be repaired and ready to go soon! We love the look of the boat and couldn't be happier with the fit and look of the Stryker T-top.
Ron Ormond from Daytona Beach, Florida United States
Add Your Boat to Our Gallery
If you have a Stryker T-Top on your boat, we want to show you off in our customer gallery!