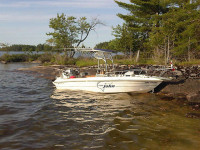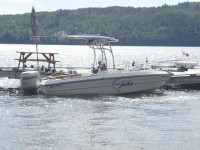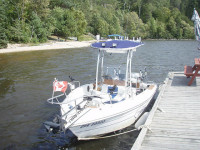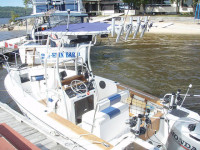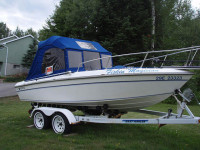 Stryker T-Tops are amazing. Priced local marines stores for T- tops and found very expensive. My father was looking on line for tops and saw video for Stryker T-Tops and told me to check it out, T-tops were on sale! We ordered 2 weeks before Christmas and were amazed to be installing new top over holidays.
I love driving around with my new Stryker T-top. My wife laughs, whenever we stop places, the guys stop and stare...she says its a guy thing.
The local maraine shops, don't believe what I payed for this T-Top..........Amazing deal!
Barry Fitzgerald from North Bay, Ontario Canada
Add Your Boat to Our Gallery
If you have a Stryker T-Top on your boat, we want to show you off in our customer gallery!