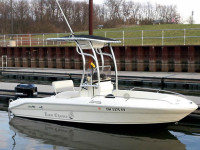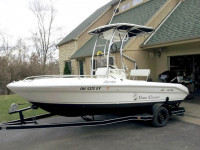 Love the T-Top..it makes the boat!
The pipe welds are unbelievable... I wish I could weld aluminum that good. I did opt for the 600 because it folded down, but found on my boat it will not go down all the way, so the 300 would have worked just as good.
GREAT PRODUCT! I recommend it!
I believe it will be 100% return on my investment if I were to ever sell boat.
Thanks!
Dave
Dave Patton from Springfield, Ohio United States
Add Your Boat to Our Gallery
If you have a Stryker T-Top on your boat, we want to show you off in our customer gallery!