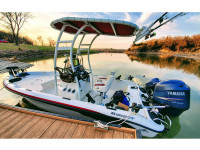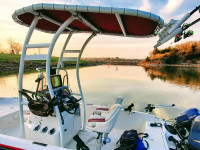 Very nice product! Installation was easier than I expected and the fit and finish was remarkable. You won't find a better t-top in or beyond Stryker's price point. I had a shipping issue I thought would be complex to correct. They stepped up and knocked it down.
Brad Thomas Wayne, NE
Add Your Boat to Our Gallery
If you have a Stryker T-Top on your boat, we want to show you off in our customer gallery!