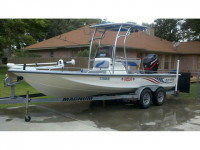 Stryker T-Tops gave my boat the look I was needed. 40% cooler on hot summer days. Every one wants to buy my boat now. I love it! Thanks Stryker!
David Olds from Santa Fe , Texas United States
Add Your Boat to Our Gallery
If you have a Stryker T-Top on your boat, we want to show you off in our customer gallery!