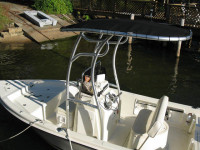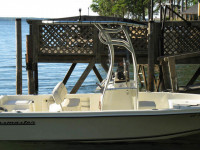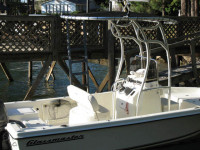 Just thought you would like to see what your product looks like on my 2007 Glassmaster 180CC. Looks great and I really like it. No problem putting it together. Outstanding welding job.
Richard Kihn from Lexington, South Carolina United States
Add Your Boat to Our Gallery
If you have a Stryker T-Top on your boat, we want to show you off in our customer gallery!