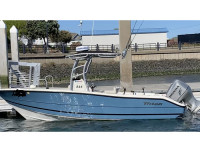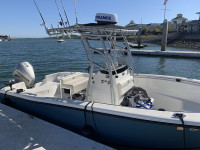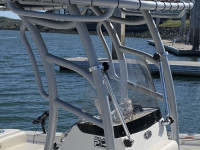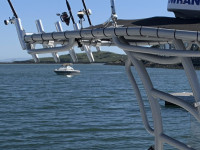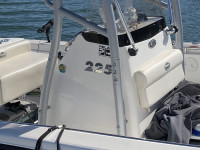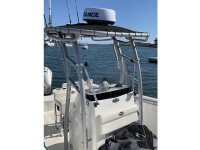 I purchased the SG900 for my boat hoping it would fit the look I was going for. And it sure did! The install was much easier than I thought it would be. I was stressing about drilling holes in my deck but it turned out fine. I installed it by myself in my boat house with some help from some rope and a pulley. I ran all of my wires inside the the frame for a clean look.
One thing I found to make running wires through the aluminum tubes is 80lb braided fishing line with a small magnet taped to the end. I then used a big magnet on the outside and pretty much dragged the line though the pipes. I pulled a radar cable, 2 18g electrical wires and a VHF antenna cable down. The rod holder went on flawlessly.
I went out on a sea trial and ran through some wind chop and found that with the radar, and 6 rods in the holder, the top moved around. So I purchased the supports. Those took all of 15 minutes to install. Ran it again through rough water and that made a huge difference. My only complaint is that they are not offered in a matching powder coat. Overall I am extremely happy with his top and have had people at the ramp comment on it already the 3 times I've been out.
Chris Valenzuela Roseville, California
Add Your Boat to Our Gallery
If you have a Stryker T-Top on your boat, we want to show you off in our customer gallery!