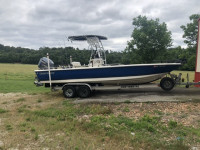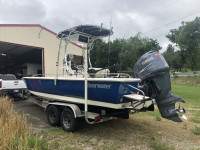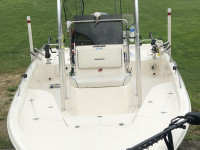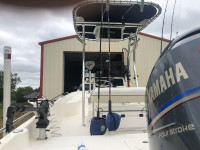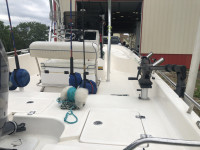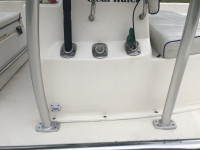 Very pleased with the ease of installation of my SG600 t-top. It looks Terrific and is more shade than my previous T-topless top! Much more stable as well. I'm including pictures of the mounts on floor so others can get a good idea where to mount theirs. To me this was the most helpful to see. Thank you and so far I love it!
I Striper Guide on Beaver Lake Arkansas and my customers really like top as well! 3 weeks of use only so far but know it will last!
George Scott Springdale, Arkansas
Add Your Boat to Our Gallery
If you have a Stryker T-Top on your boat, we want to show you off in our customer gallery!