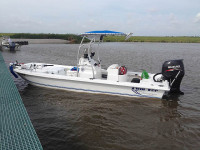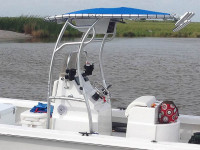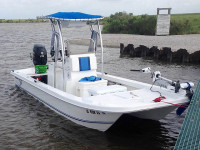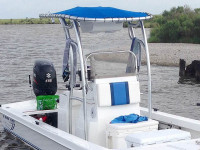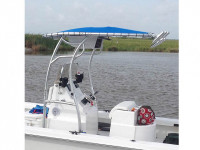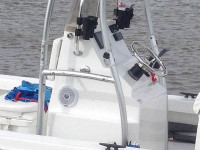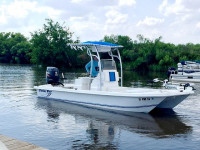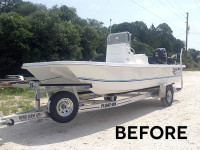 Love that it keeps me out of the sun!!! it is nice to have in rough conditions gives you something to hold onto. I added the flood light which make it nice for early morning runs. Also added speakers to the electronic box, which added to the sound quality when running. These accessories make our boat look modern on the lake or in the bay. All work great and are used every weekend of the season. Thanks for the great workmanship of the equipment. See you on the water.
Rod Broussard from Youngsville, Louisiana United States
Add Your Boat to Our Gallery
If you have a Stryker T-Top on your boat, we want to show you off in our customer gallery!