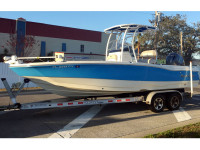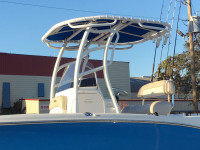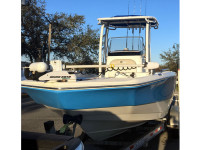 Great t-top! Well worth the money. I get compliments on the appearance and quality of the top on a regular basis. People are surprised the SG900 is an aftermarket t-top. I considered several t-top fabricators in my area but didn't want to wait 6 months and pay for a more expensive top. I recommend this top due to the ease of installation, the quality of materials, and the customer service provided by Stryker.
Dan Petersen Pensacola, Florida
Add Your Boat to Our Gallery
If you have a Stryker T-Top on your boat, we want to show you off in our customer gallery!