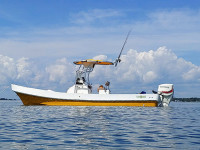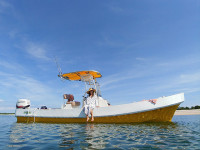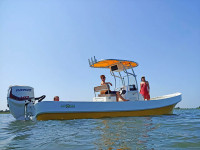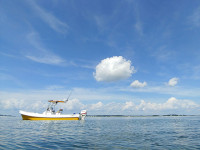 Great fit and finish on this T-Top. The sunflower yellow is a perfect match for our hull and the combo get a ton of attention. A splash of the tropics up here in New York! We have several Stryker accessories installed: 5 rod holder to carry the gear, electronics box housing the VHF, and 2 driver-facing speakers, etc.
We've had the boat out blasting into a 25mph headwind/waves at about 20 knots- plenty of hands gripping the top for stability and it felt reassuringly solid! Would definitely recommend.
NOTE: Installation was not DIY, but installed for us by the boat builder.
Ian Wile from Greenport, NY United States
Add Your Boat to Our Gallery
If you have a Stryker T-Top on your boat, we want to show you off in our customer gallery!