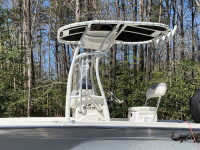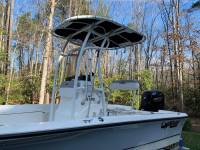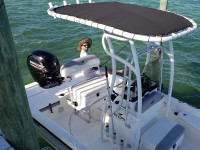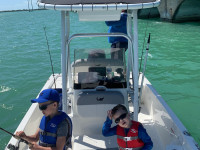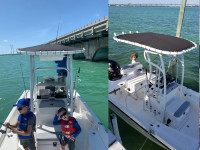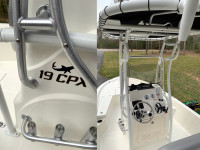 First of all, I just want to say that we love our new T-Top. The top is made from sturdy and thick aluminum. It looks great and seams to be holding up very nice. We leveraged many mount points on our center console bar to make it even stronger. I show 4 in the pictures. I VERY highly recommend using both the support stand offs and the optional v-bracket if you have no other mount points. We ended up using a total of 6 mount points. I used automotive white touch up to hide any chips to the pain during the install process :) We added the Stryker Electronic Box post install which is a great addition.
Jason Hamilton Leonardtown, Maryland
Add Your Boat to Our Gallery
If you have a Stryker T-Top on your boat, we want to show you off in our customer gallery!