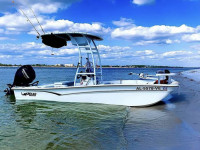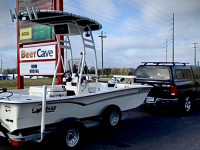 When I decided to get a t-top for my new Mako I immediately knew it was going to be a Stryker. I ordered the SG300 and it fits my 17 foot Mako perfectly! The shipping was extremely fast, install was easy, and I feel very confident in Stryker's engineering. I get multiple comments every time I take it out on the water or when I am trailering it! By far the best decision I made to make my Mako look better and provide more functionality to it.
Steven Ritchie Pelham, Alabama
Add Your Boat to Our Gallery
If you have a Stryker T-Top on your boat, we want to show you off in our customer gallery!