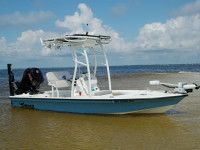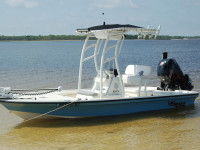 Love my Stryker SG900 loaded with the Stryker T-Top Rocket Launcher (7 Rod) with LED Lights - Powder Coated White with the electronics box. Also added the Stryker leaning post. Awesome service as well!
Scott Jacobs Farmersville, Ohio
Add Your Boat to Our Gallery
If you have a Stryker T-Top on your boat, we want to show you off in our customer gallery!