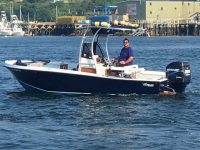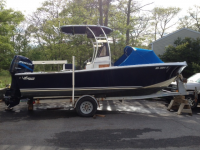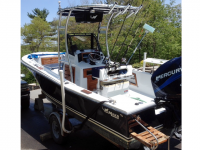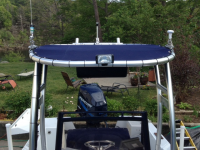 Couldn't be happier. As I restored this classic Mako I got to the point where I wanted to add a Ttop 5 years ago. Since then I have added the rocket launcher, Ebox, universal mounts for antennas and lights and four single rod holders. Each item has been rugged and performed perfectly. I fish this boat hard and in poor weather putting a lot of strain on the Ttop. It hasn't flexed a bit and is as solid today as it was when I installed it five years ago. When this ruggedness is complimented by all the comments from others regarding the great looks of my "custom" Ttop I know I made the right choice by going with Stryker.
Miles Schlichte Glouster, MA
Add Your Boat to Our Gallery
If you have a Stryker T-Top on your boat, we want to show you off in our customer gallery!