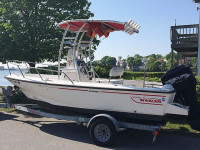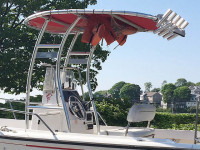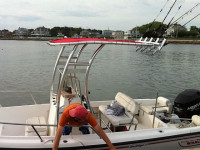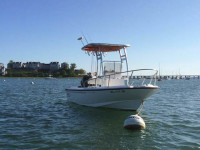 I love the thing keeps you dry in inclement weather and gives you a place to cool down on those 90+ days. Couldn't be happier with it.
Jeff Bowes from Hull, Massachusetts United States
Add Your Boat to Our Gallery
If you have a Stryker T-Top on your boat, we want to show you off in our customer gallery!