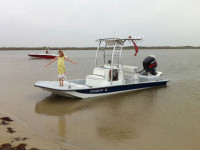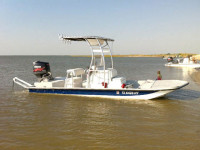 High quality t-top especially for the price. We live in an area where there are several custom marine aluminum fabricators, and people cannot believe that Stryker is a pre-fabricated kit. I honestly do not know how you all can price your t-top so competitively.
Russel Hrncir from Victoria, Texas United States
Add Your Boat to Our Gallery
If you have a Stryker T-Top on your boat, we want to show you off in our customer gallery!