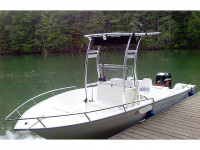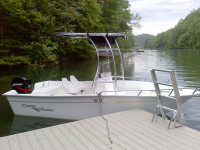 I Love my Stryker SG300. Installation was very straight forward and easy.
This was a great alternative to purchasing a custom made top. This is a very solid T-top.
Larry Rightsell from Knoxville, TN United States
Add Your Boat to Our Gallery
If you have a Stryker T-Top on your boat, we want to show you off in our customer gallery!