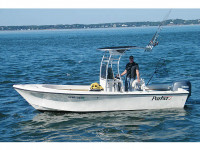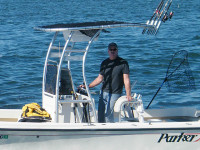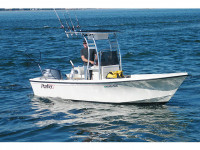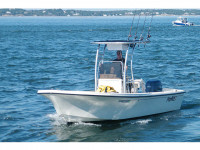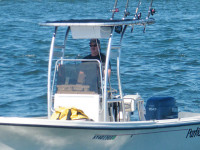 Your Stryker T- top completed my boat. The accessories such as the electronic box and rod holders make the boat more functional and comfortable. The T- top provides much needed shade while fishing off shore. Installation was easy and fast and I was impressed with the craftsmanship. I highly recommend this product because of its quality and price.
Paul Hessler from New Fairfield, Connecticut United States
Add Your Boat to Our Gallery
If you have a Stryker T-Top on your boat, we want to show you off in our customer gallery!