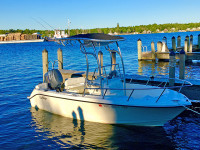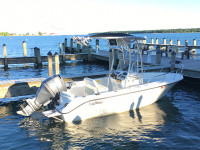 We love or Stryker T-Top! Its perfect. Due to the size of our boat we needed room to store rods, and the rocket launcher is great. The lockable electronics box helps a lot. Couldn't be happier!
Cal Sprik from Weston, WI United States
Add Your Boat to Our Gallery
If you have a Stryker T-Top on your boat, we want to show you off in our customer gallery!