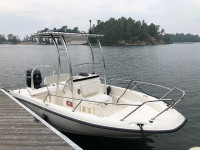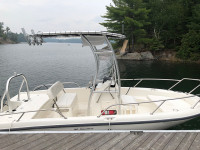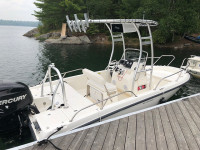 I am very happy with my Stryker T-Top. I installed the SG300, Electronic Box, 7 Rod Rocket Launcher with Lights and the 360 LED Light on top. Awesome value and it looks great on the water. I like the shade and the fishability this provides. Thanks Stryker!
Josh Spangler from Charlotte, NC United States
Add Your Boat to Our Gallery
If you have a Stryker T-Top on your boat, we want to show you off in our customer gallery!