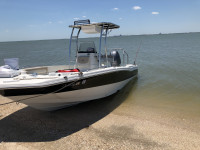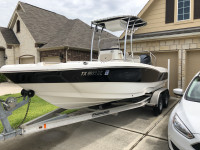 Love the T-top! Easy to fish through the hot Texas afternoons. The kids especially like the shade and I get a lot less complaining. They used to ask me to drive around to get the cool air because it was so hot with the sun beating down on them. Since I put the SG300 on, it's been fishing all day. It also kept me and a buddy dry during a rainy day of fishing!
Patrick Dalton Deer Park, TX
Add Your Boat to Our Gallery
If you have a Stryker T-Top on your boat, we want to show you off in our customer gallery!