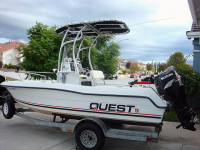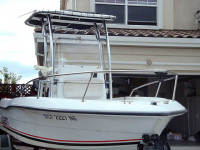 Really happy with the Stryker T-top. I was told by others that it wouldn't be solid and it had too many weak spots. I was out over the weekend in 3-5 footers @ 9 sec, at Santa Cruz, California, and the top was very stable and durable. I love the way it looks. I installed it in under 2 hours by myself. The installation was pretty easy. High quality materials, strong and durable, all at less than half the price of a custom top.
Jason Certeza from San Jose, California United States
Add Your Boat to Our Gallery
If you have a Stryker T-Top on your boat, we want to show you off in our customer gallery!