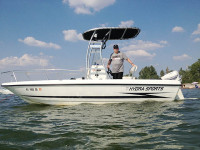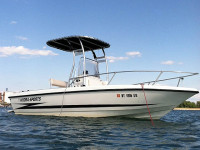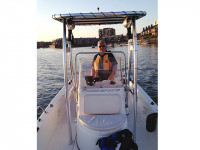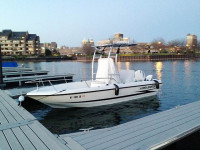 I love my Stryker T-Top ! I get compliments all the time as well as offers to buy my boat. The quality is second to none, and it really enhanced my boat. My wife loves the shade it gives when we are out in the hot sun, and with all the accessories you can get, it really gave me more storage on my center console boat. My kids love the speakers I got with it- great looking and great sound.
Mark Chadderdon from Hamburg, NY United States
Add Your Boat to Our Gallery
If you have a Stryker T-Top on your boat, we want to show you off in our customer gallery!