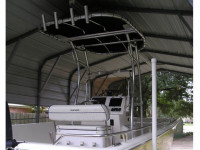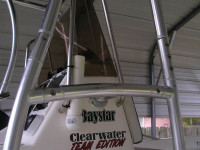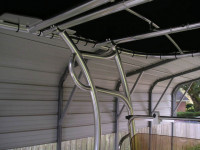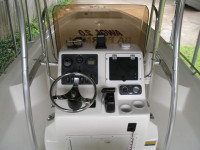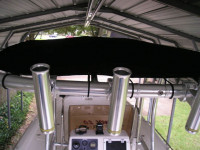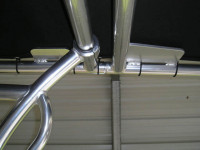 I recently had one installed on his boat and it looks rock solid. I'll share my first impressions. Very solid. Nice finish, functions great, custom look is a plus. When you shake the T top, the entire boat shakes on the trailer, not the top by itself (That make sense?) I did have custom standoffs welded on when it was installed because I figured that the standoffs would be the weak point of the set up, and also the hardest thing to install properly. I am lazy so I just let my local T top shop do it all. They liked the top as well.
Bert Nelson from Mobile, Alabama United States
Add Your Boat to Our Gallery
If you have a Stryker T-Top on your boat, we want to show you off in our customer gallery!