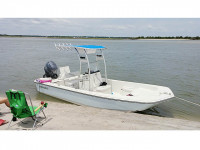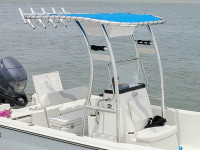 Absolutely love my Stryker T-top. Very easy to install and excellent quality. There was a delay in shipping so Stryker even offered to upgrade my storage box. Completely happy with my purchase and it makes the boat look so much better.
Scott DiMauro from Jacksonville, NC United States
Add Your Boat to Our Gallery
If you have a Stryker T-Top on your boat, we want to show you off in our customer gallery!